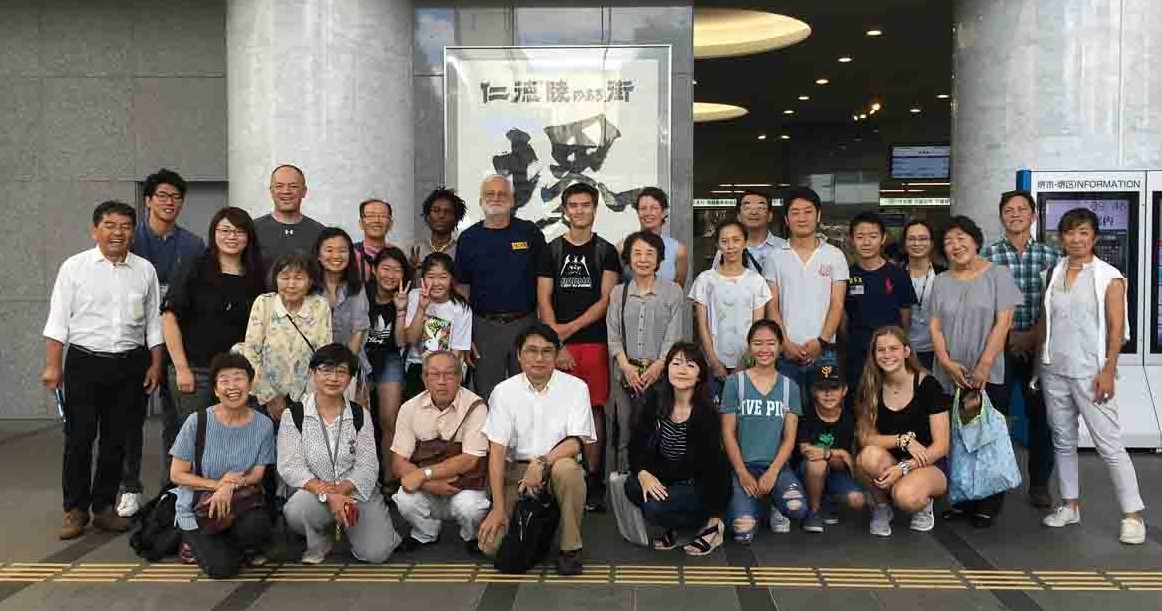 THANK YOU FOR YOUR INTEREST - WE ARE NO LONGER TAKING INTEREST FORMS AT THIS TIME, THOUGH WE WILL LIKELY HAVE A WAITING LIST.
Are you interested in Japanese culture?  Have you ever wanted to visit Japan as a student ambassador representing Berkeley and the Berkeley-Sakai Association?  Do you know that Berkeley has a sister city relationship with Sakai, Japan?  We are looking for students who would be interested in participating in a student exchange to Sakai in July 2024.  We are no longer accepting interest forms.  Be on the watch for a waiting list coming soon.
Unfortunately, due to the pandemic, the 2020, 2021, 2022, and 2023 Exchanges are cancelled.  We are planning now for a 2024 exchange from Berkeley to Sakai.
Our 2019 Student Exchange had students and chaperones visiting from Sakai July 26 -31, 2019.  Seven high school students, one college student and three chaperones from Sakai participated and stayed with Berkeley/Bay Area host families and Berkeley-Sakai Association members.  The exchange included a welcome get together, BBQ and pool party, host family day, a visit to Pixar Studio, a walk to the mid-span of the Golden Gate Bridge, Pier 39, a visit with Berkeley's Mayor and tour of the UC Berkeley campus.  On the final night, we enjoyed a farewell pizza party with Sakai visitors and host families playing guitars and signing Japanese and American songs.  It was a fabulous student exchange, enjoyed by us all.
Click on the picture below to see a slide show of the student exchange.
Click on the picture below to see a video from the student exchange sayonara party.
Help support a great student exchange. Please donate to the Fern Harger Scholarship fund.  Please click on "Read more ..." below to read about Fern and the fund.
Click here to read testimonials from former exchange students.
In July, three students and three chaperones visited Sakai where they enjoyed homestay for 4 nights. The students were from Berkeley Technology Academy and other bay area high schools.